5-Years in the Making!
A few days ago we celebrated the 5 year anniversary of the incident that impacted our lives and has shown us so much love.. all thanks to you! It was a sunny morning on March 31, 2014, when Lloyd, about to head to class, found a boo-boo on the bumper of his yellow car. Safely assuming it was a hit and run the night before, we carried on with our lives. What an insignificant, minuscule event that inspired us to begin what is now our lifelong mission:
Spreading happiness and love in the form of #baonanas <3
#BAONANAS - FLAGSHIP - STOREFRONT
WHY? WHERE? WHEN?
Chief Creative Bear & Co-Founder (while also juggling being Girlfriend of the Year, 3L Law Student, & Law Clerk), Trisha, and I were raised by the beautiful and wonderfully diverse Jersey City. Born and raised in the Greenville and West Side neighborhoods respectively, we wanted to create a unique dessert experience that was a bit closer to home. Funny as it may sound, we're setting up shop a few blocks away from my literal birthplace! (The Luxurious Beacon Apartments, which was JC Medical Center until 2003.) With so many wonderful neighborhoods in Jersey City, we had a few priorities in finding a space. Our first flagship location needed to grant us the ability to:
Serve our guests light, fluffy, and freshly whipped-up and layered #baonanas 7 days a week

Impact our community in a positive way by hosting events, workshops, and community gatherings

Welcome catering clients for our catering get-to-know-ya chats (got an event? let's chat!)

Scale our growing Catering, Wholesale, and Mobile Retail Operations

Finally have our own kitchen! (we've been renting different/mutiple kitchens for years!)

Be close to home for our loved ones to frequent easily (and often!)
After months of searching, we found this gem of a spot at 181 Monticello Ave Jersey City, NJ 07304 sandwiched and embraced between the gorgeous Bergen-Lafayette and McGinley Square neighborhoods. With fantastic establishments already popping up in the area offering unique eats and extraordinary services, it was easy to say yes to this location. Monticello is a thriving and culturally rich community that we couldn't be more excited to be a part of!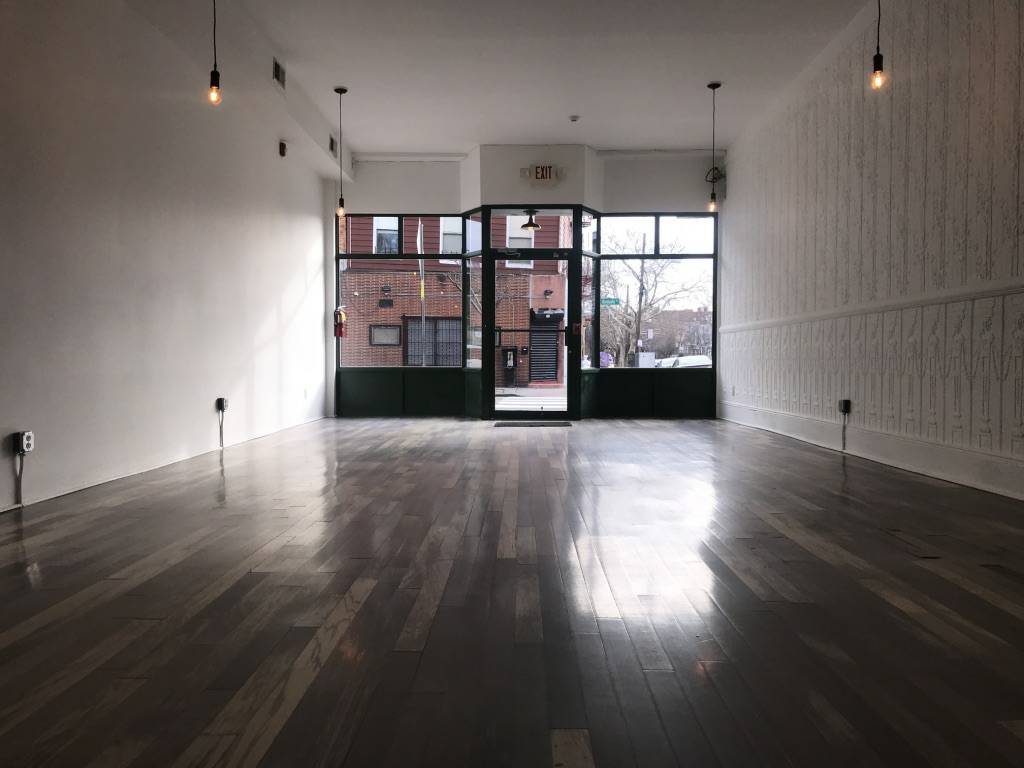 About Our New Home!
Painting the Picture! A Breyers Ice Cream Shop between 1920-1940, a cafe with pinball in the 80s and 90s (thank you to longtime neighborhood resident Lenny for the details!), in 2019 it will be the first #Baonanas - Storefront! In this cozy and cute space, you'll be able to enjoy 9-12 flavors of #baonanas from a smiling Scooper Bear! By the scoop, by the pint.. indulge in your heart's desire! Enjoy what you are are #baonanas for and create your own unique experience with scrumptious toppings, some of which will be made in-house. In the summer, our goal is to introduce fair trade coffee/tea, specialty drinks, and other baked goods (hint hint….#baonanas cream puffs anyone?!) that make a lovely pairing for your #baonanas. Our overall mission is to create a space to spread happiness, put your feet up, and think about all the things in life you are #baonanas for.
"WHEN! JUST TELL ME WHEN!" We now have an estimated opening date of May to Mid-June 2019. We initially started this project in October, planned for delays, and created a Strategic Objective that projected us opening by January-February. What wasn't anticipated was the extended delays due to the Building Department's move from downtown to our neck of the woods where waiting times for permits (which were typically 1-2 weeks) now became 2-4 weeks. Budgets shrunk, sacrifices were made, lessons were learned (all in our slowest season of the YEAR!). With all this said, we're almost at the finish line for opening the storefront, our Smorgasburg season starts this weekend, and our #Baonanas - Harborside at District Kitchen location opens in a few weeks! Once we find out more, you will too! :D Thanks for reading and thank you for everything!
<3 Bao & Bao